Despite the state of the world right now, we would like to continue our blog series highlighting the amazing culture in Indonesia and the work that our team accomplishes there. Our overseas team truly is the foundation of our business.
This month, we had the pleasure to talk with Ardian Putra. Ardian is our Lead Production Engineer, and has been with Biscayne since 2016. In this position, Ardian works with the Project Management team to discuss client spec drawings with the factory to make shop drawings, work with designers regarding CADs, review pre-production samples and work with the QC team to develop assembly instructions for the furniture.
Through our conversation, Ardian talks about how the experience of working directly with Biscayne cannot be found anywhere else around Indonesia.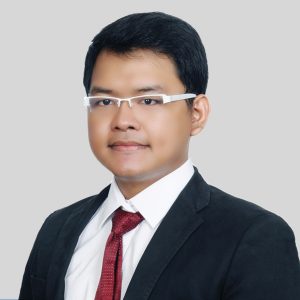 Ardian wanted to highlight the gratitude and appreciation shown to all members of the factory by Biscayne Hospitality. "Here in the factories of Indonesia, it is very rare to talk with an USA office rather than an order confirmation. When working with Biscayne, we hear from them very constant and are always thanked and always told how good our work was. That is something factories are not used to around here and makes the working with Biscayne so enjoyable," said Putra.
Additionally, Ardian explained how the community is super close, spending most of their waking hours together, sharing meals, and the children of the community grow up together both in school and outside playing games like badminton and volleyball. Because of this Ardian said, "When a project comes through the community it becomes a big deal and everyone wants to work on the project."
Ardian later went on to talk about how Biscayne's gratitude allows for the factory to be much more family-oriented. The appreciation that Biscayne Hospitality has shown the factory team has created a sense of unification. Ardian describes how the factory enjoys breakfast together every Tuesday after the morning meeting, and how many of the team members plan breaks together just to ensure they can have conversation. To sum it up Ardian says, "My favorite part about working with Biscayne Hospitality is they always think the positive way to work and how the team is appreciating and servicing one and each other, not only servicing the client."
Javed Bhaghani, Biscayne Hospitality's President, understands that showing gratitude to our Indonesia factories is essential, because "They are the foundation to our success. That's why every year Biscayne utilizes a three-pronged approach to give back to our team-members by providing 250 school scholarships to the children of our Indonesia team, supporting the G.I.R.L. Project, which helps over 150 young entrepreneurs start their business, and donating 10,000 pounds of rice to the workers and their families of our factories during Ramadan. Making sure that our employees are taken care of both mentally and physically goes so much further than to ensure the quality of our products but rather to ensure the quality of their well-being," says Bhaghani.
Thank you Ardian for your time and insight into the culture of working in Indonesia. Biscayne cannot wait to continue our blog series and share more testimonials into understanding our business and team-members in greater detail.