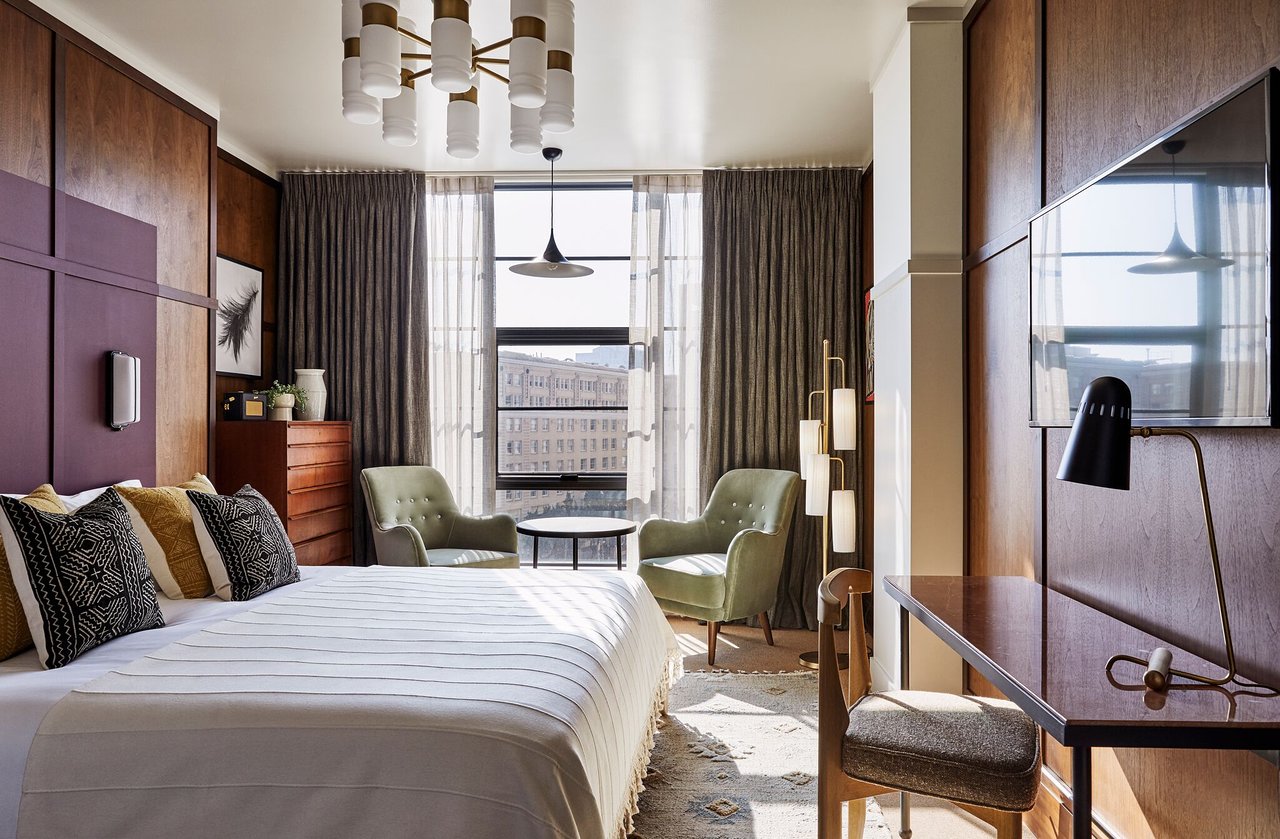 The Property:
The Hoxton is a hotel brand with properties throughout Western Europe and the United States. The Hoxton Portland opened its doors in 2018 as the first stateside hotel, assuming residency in an iconic building that dates back to 1906. The hotel is situated in Portland's Old Town Chinatown district.
The property has 119 bedrooms plus a rooftop restaurant, a basement bar and various public spaces.
The Challenge:
From the beginning, the client had a very specific idea for this vintage building in wanting the room paneling, trim, doors and furniture to be fully integrated. Additionally, the client requested that a manufacturer build entire rooms on a historic property plus new build. The Biscayne Hospitality team provided wall panels, trim, doors and casings for each room.
The rooms are small with various sized rooms throughout the property. Each room had to be measured and scaled appropriately to ensure that our team had the right materials to complete the room.
Our Solution:
Biscayne Hospitality provided several on-site visits from our Production Manager for field measurements. We also invited the client to visit our factories to ensure that everything was built as specified.
During installation, the Biscayne Hospitality team completed several site visits to monitor the progress, advise any comments/ questions and address immediate concerns. Furniture was assembled in the rooms to accommodate the small space challenges.
Partners:
Book a room online at https://thehoxton.com/oregon/portland/hotels
* * *
Questions?
Erin Riley
Global Marketing Manager, Biscayne Hospitality
[email protected]
858.674.4003 x117