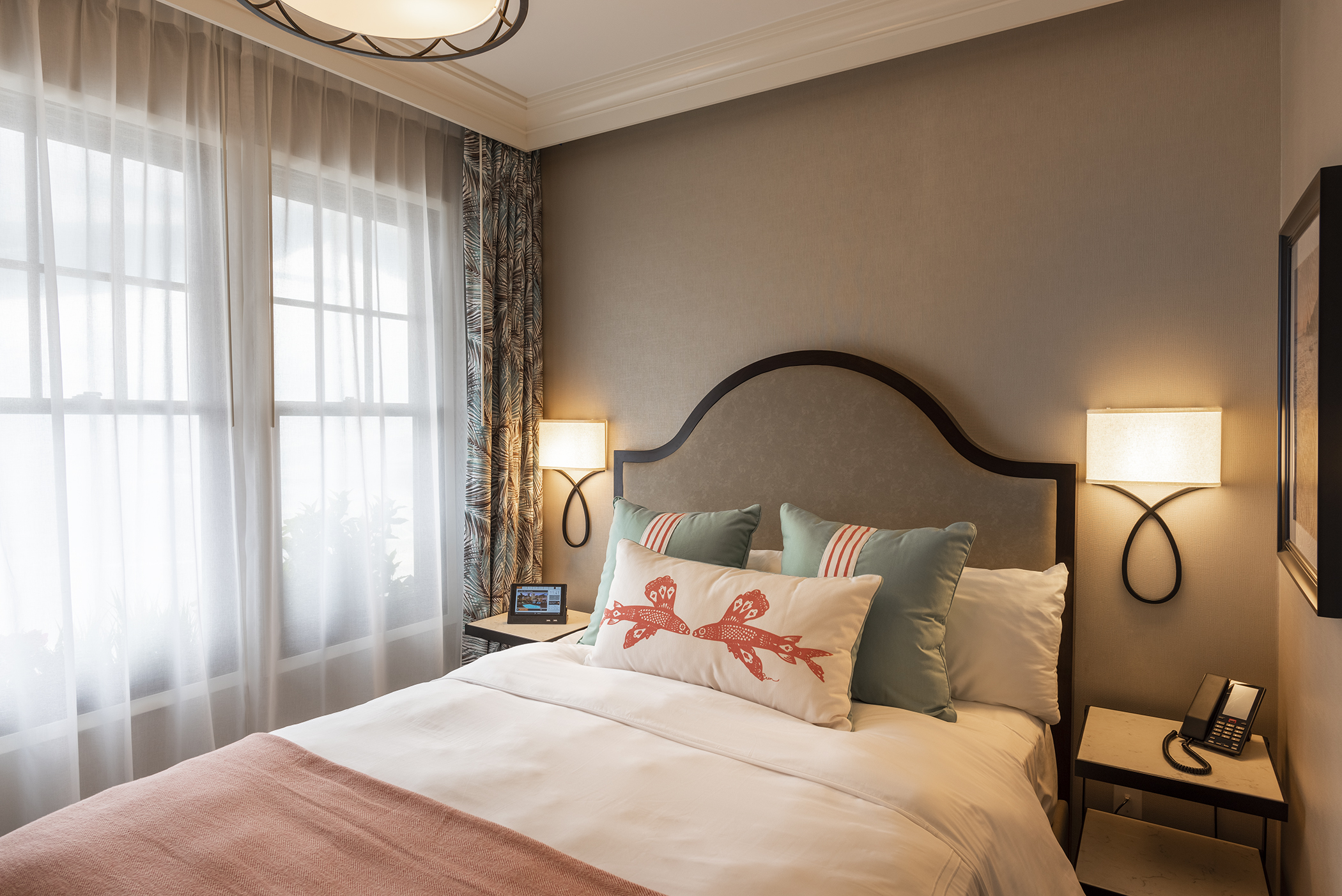 The Property:
Hotel Atwater is the first hotel built by William Wrigley Jr. through the Catalina Island Company. The hotel was named in honor of Helen Atwater Wrigley, William's daughter-in-law, and originally opened in 1920.
The property is located in the Avalon neighborhood of Santa Catalina Island – just off the coast of  Orange County, CA.
The Challenge:
From the beginning, the Biscayne Hospitality team knew there were two large challenges would need to be overcome. First, the property is located on an island and the property is an old building. Second, the property's island location posed challenges for both shipping and unloading furniture.
The first challenge of an older hotel meant that each room required specialization. Additionally, the small rooms required that products be engineered and designed to fit through small spaces.
Finally, the floating glass mirrors were a complicated item that had to be designed to be assembled on-site with ease.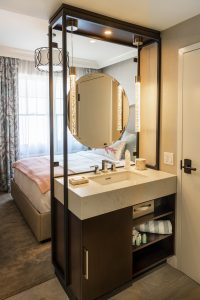 Our Solution:
Biscayne Hospitality had a team, including our Production Manager, visit the property on multiple occasions to ensure that we understood the field site hinderances so we could engineer our product around those challenges.
Since the property is on an island, our production team carefully packaged the furniture to ensure that pieces were not damaged on the small barge from California mainland to Santa Catalina Island.
As a standard with many projects, Biscayne Hospitality was available upon delivery of product to ensure that any questions/ challenges addressed immediately.
Book a room online at https://www.visitcatalinaisland.com/lodging/avalon/hotel-atwater/
* * *
Questions?
Erin Riley
Global Marketing Manager, Biscayne Hospitality
erin@biscaynehospitality.com
858.674.4003 x117