A historic hotel epitomizing everything that is Parisian, The Hotel Westminster, despite its regal English name, is such a place. Intimate and close to the Place Vendome, the Opera and the Tuileries gardens, the hotel has welcomed everyone from royalty – like the Duke of Westminster, from whom it takes its name.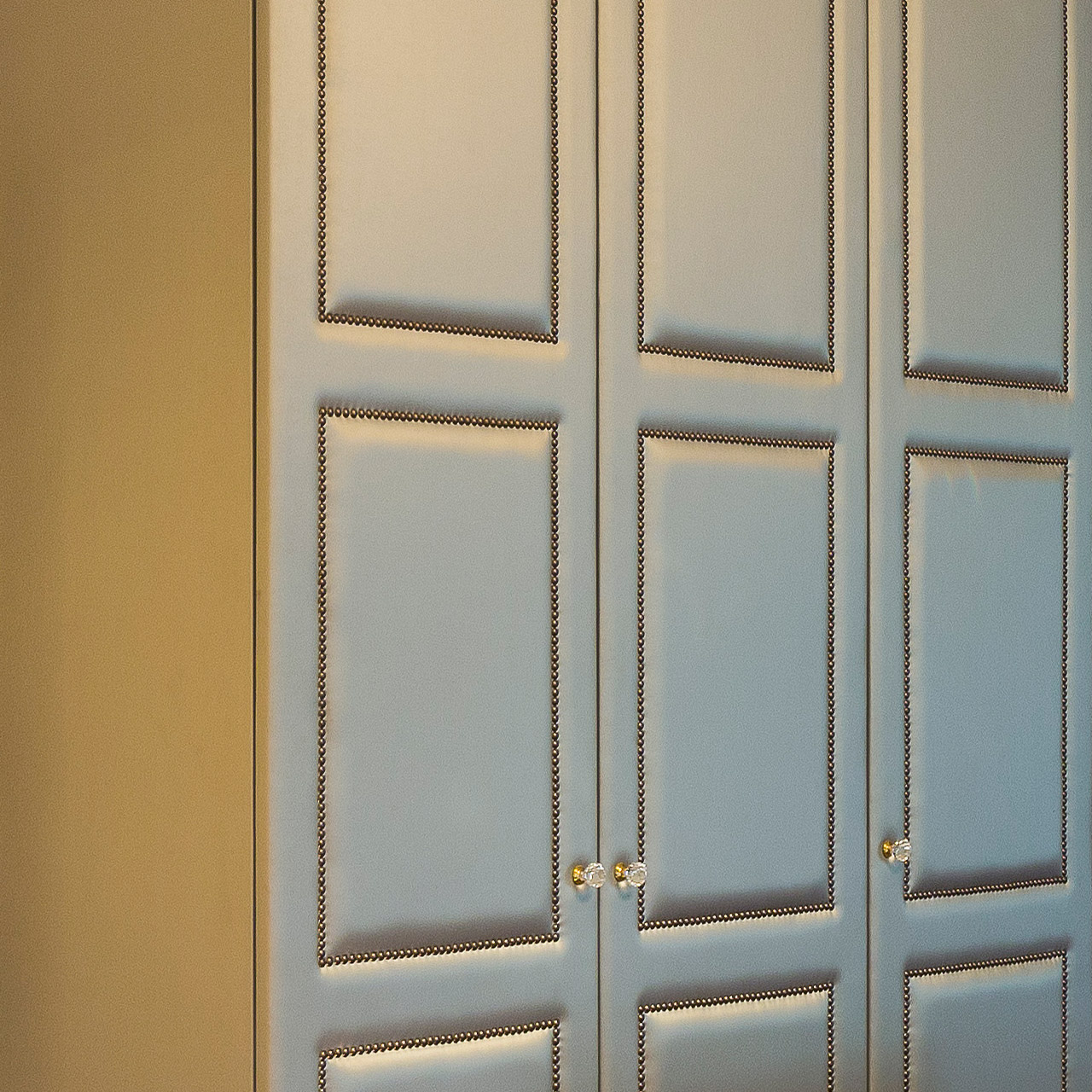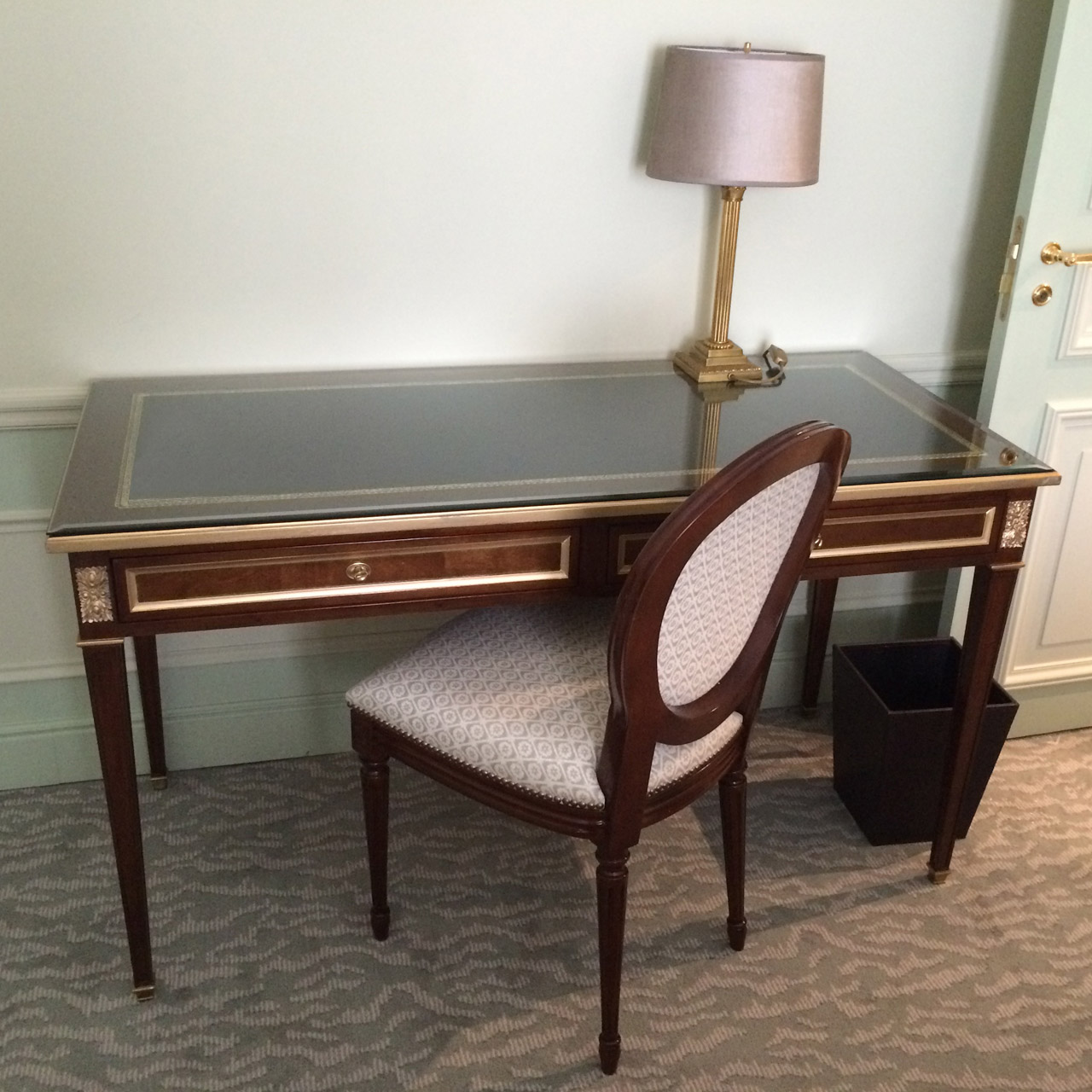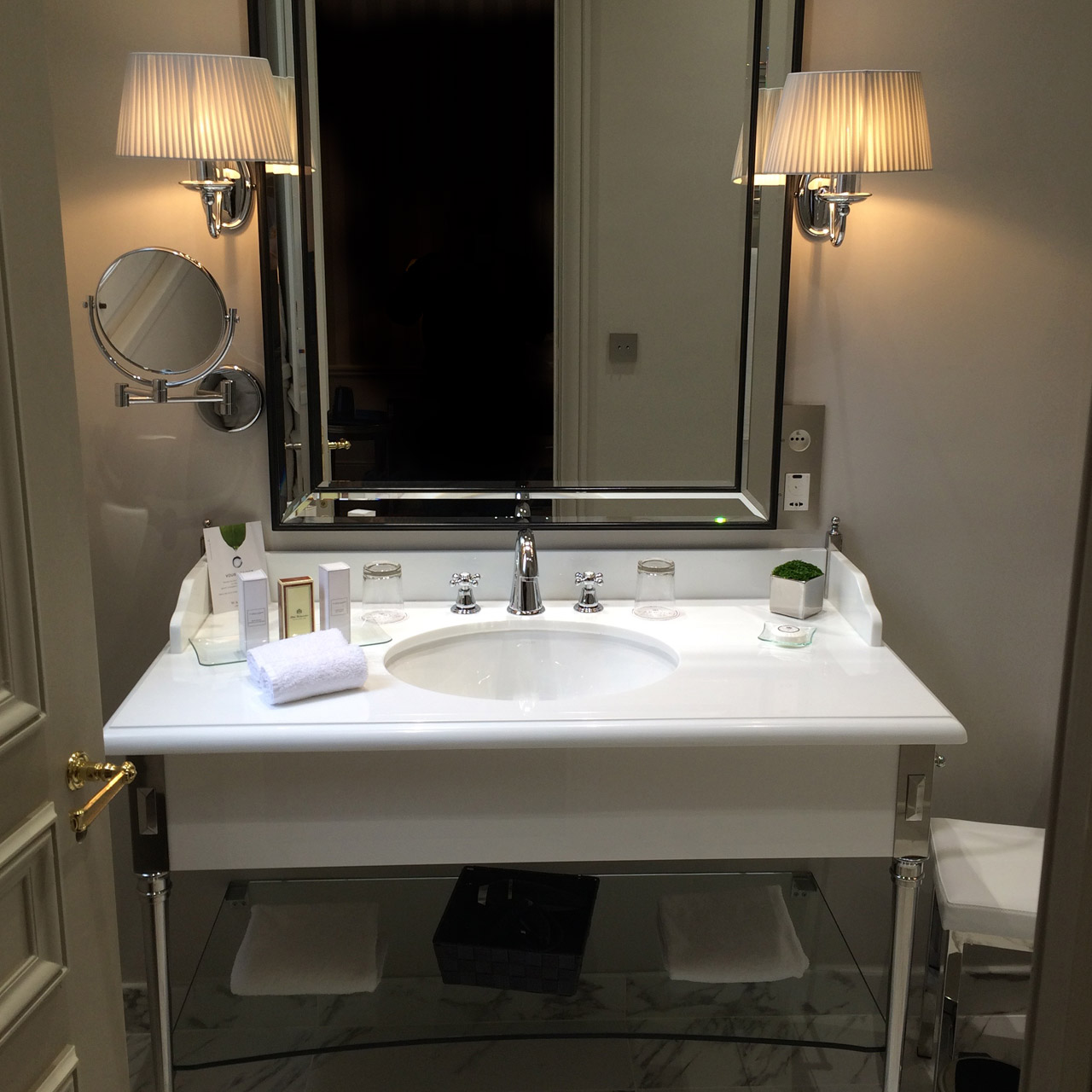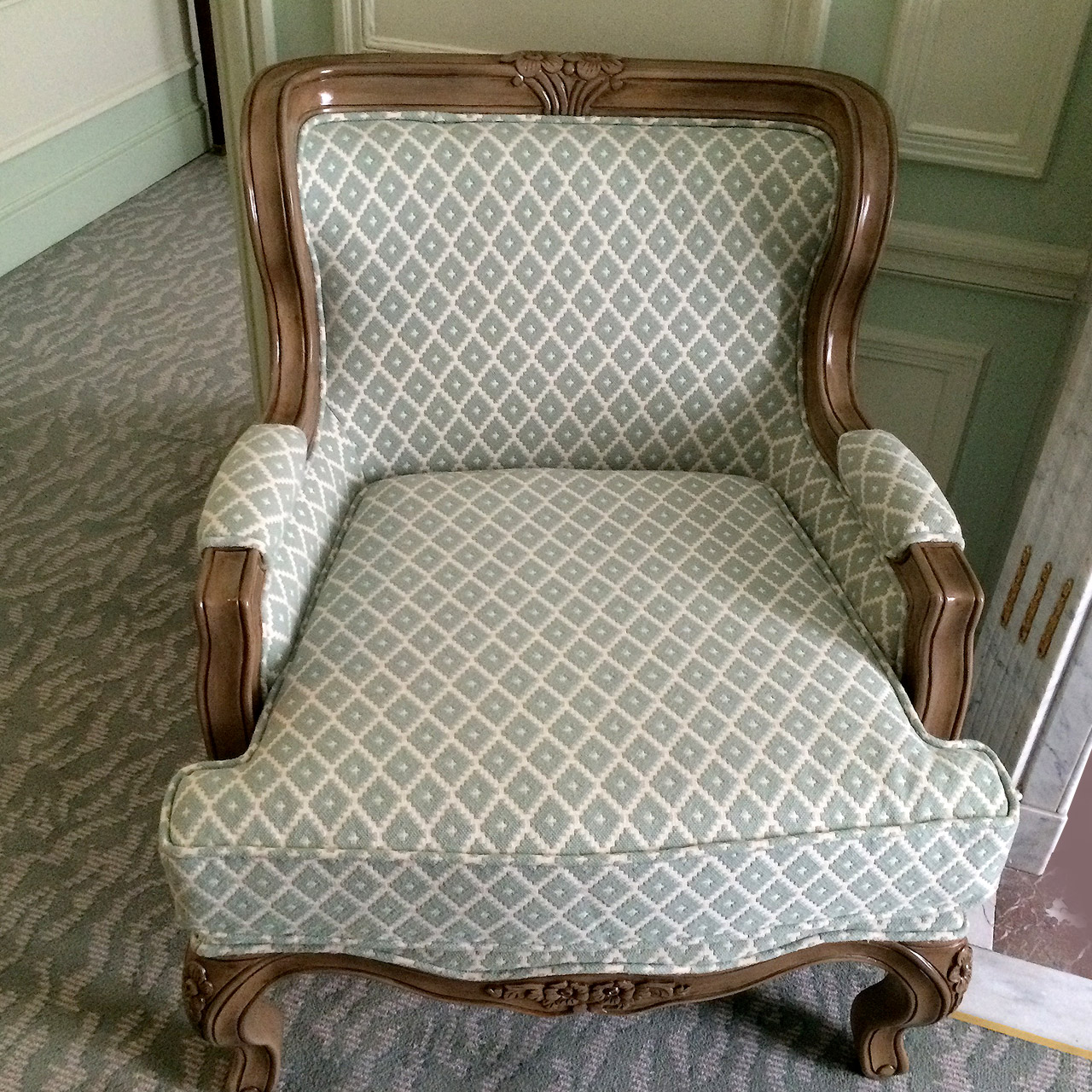 Biscayne Hospitality was entrusted with providing case goods, upholstered seating, mirrors, and bathroom vanities for a phase one renovation. We were charged with matching their newly renovated modern luxury while maintaining the historical French feel of the period. The center piece of each room was the leather-upholstered wardrobes with LED lighting systems, and integrated mini refrigerator and safe. French style desks with gold-embossed inset leather, gold finials, gold trim and French-style desk chair provided the traditional look for the rooms while also incorporating modern features such as a fully integrated media hub. The bathroom mirrors were fog-proof requiring built-in defrosting elements. The vanities required highly polished brilliant white engineered stone with highly polished stainless steel frames. The lounge chairs had special hand-carved details. Each room had a different set of fabrics for the chairs. The Presidential Suite room required a special TV Console with a hidden TV mounted on a remotely controlled moving arm.
Biscayne was entrusted to manufacture and deliver the furniture on a very tight schedule. Special attention was paid to ensure all the design details were considered including moving the large wardrobes into the rooms up the winding staircases and through the tight corridors. To accommodate this, the wardrobes were manufactured in modular sections to allow moving them into the rooms while at the same time preserving the structural integrity of the units.
Due to the central Paris location, the products could not be delivered in their shipping containers. We coordinated the trans-loading from the containers into smaller transportation. The individually labeled products (with room number and floor location) were taken from the vans directly to the rooms.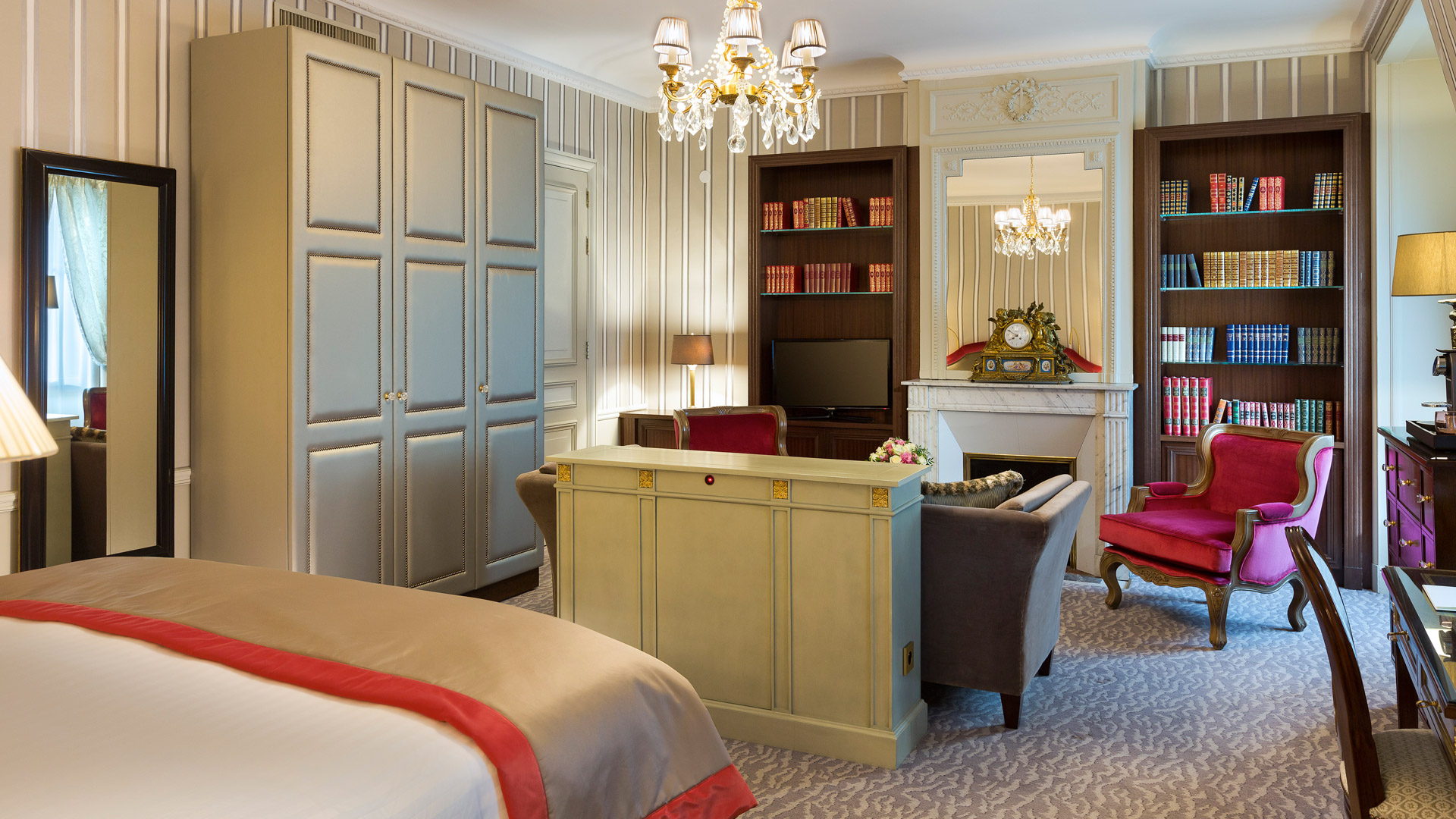 I can tell that your products are higher quality. They feel more solid, and better constructed than other manufacturers that we've used.
– Jan Doise, Warwick International-Project Management Europe.